Designed as a wedding gift, this watch design exudes a mystical pull. With engraving on dial only, the watch evolves, bonding the husband to his watch. The name of the wife is written in the dial with 's to show the romantic & complicit duality.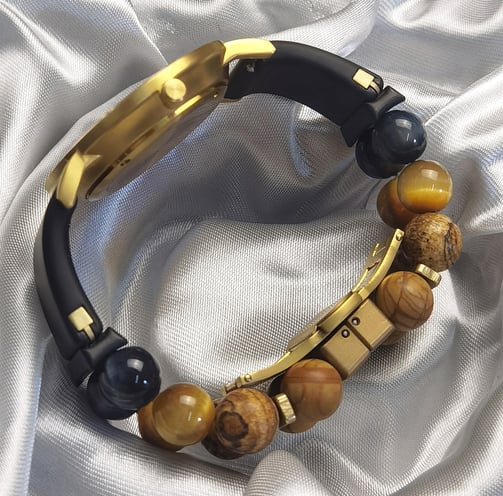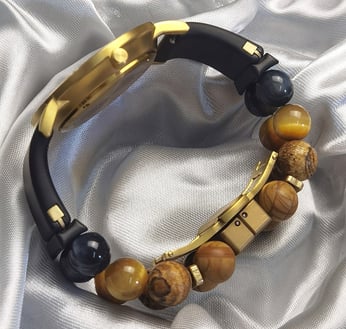 Designed as a surprise engagement gift, meaningful simplicity was a top requirement. As such, we proposed a rose gold & emerald color combo, guided by the client. A doubled hearted engraving with their initials and a special date adorns the H+ strap.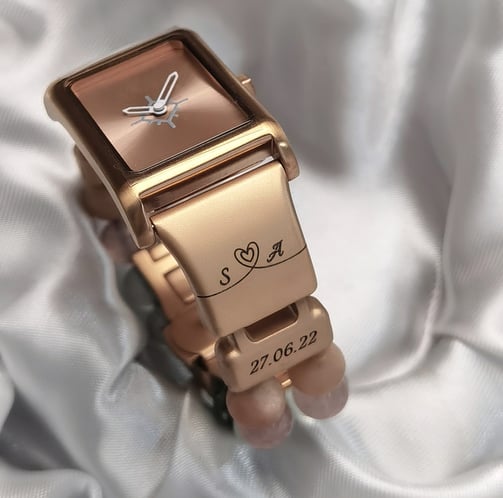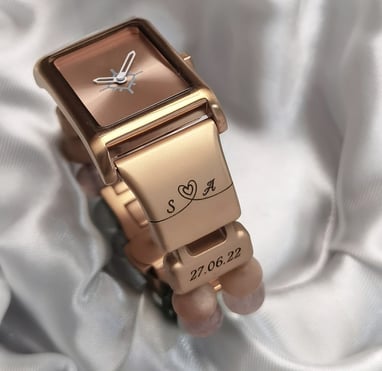 Origin Silver | The Crowned Lion, Avinash
A beautiful upgrade story of a watch purchased three years ago when our watch straps were still made of elastic !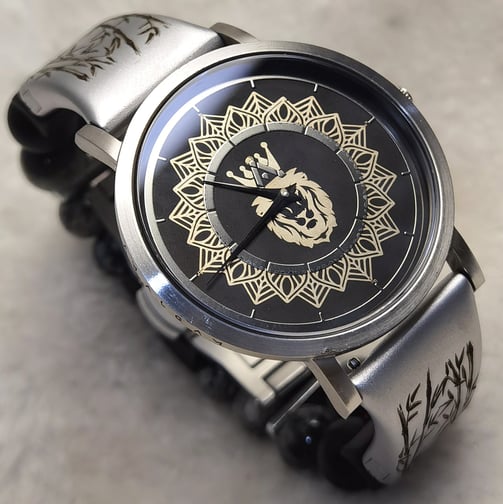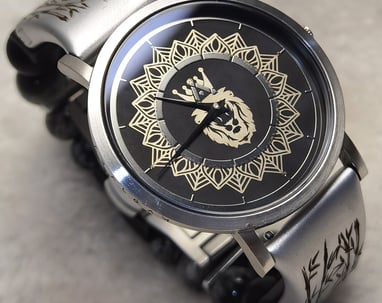 A free & wild-spirit, Aseef chose the stars and the moon as his theme for his watch showcasing an intricate constellation on the dial, with the black dial background acting as the infinity of the universe.