Showcasing one of our most intricate signatures ever made, the Royal Kitty. The dial is made by layering 6 x plates, 1 x base plate (black) and 1 x top plate (Rose gold) and 4 x spacer plates (to add height). Within the dial, we added 4 x Opal stones and 4 x Moissanite crystals. Made for a very special person to us.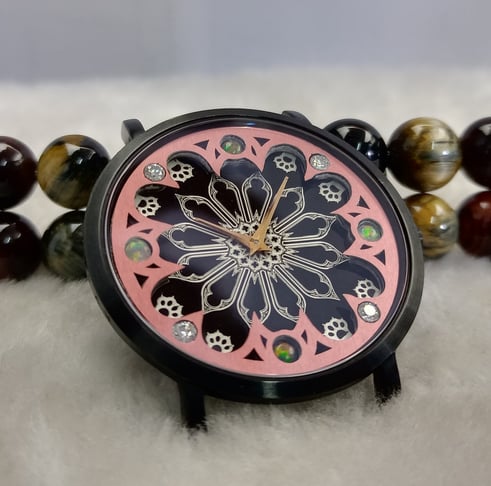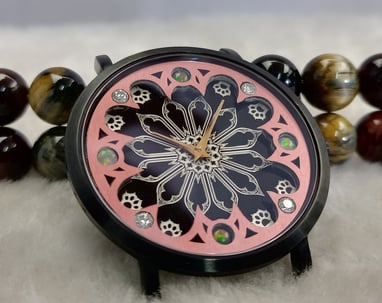 Based on the popular character 'Masterchief' from the video game Halo and the profession of the wearer as a doctor, this signature was ideated in-house from ground up. The goal was to make a very meaningful watch design with a touch of simplicity.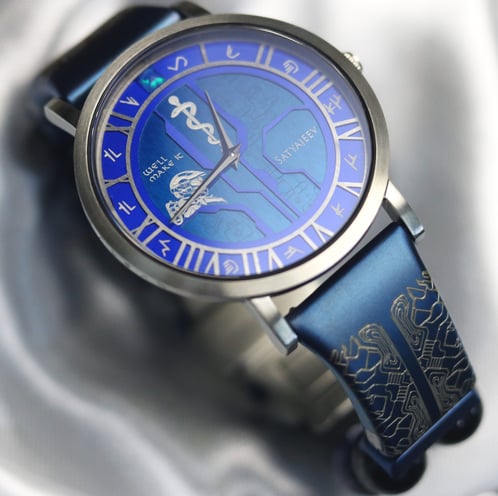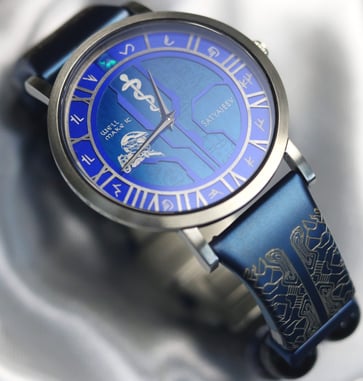 One of our epic signature watch, the Cosmic Gemini. Designed on two plates for a special someone, the lower level contains an intricate engraving of the Gemini sign and the upper plate expresses the starry cosmos. The name of the wearer is also added, Darsh. A cosmic thread binds the design together by being engraved on both plates.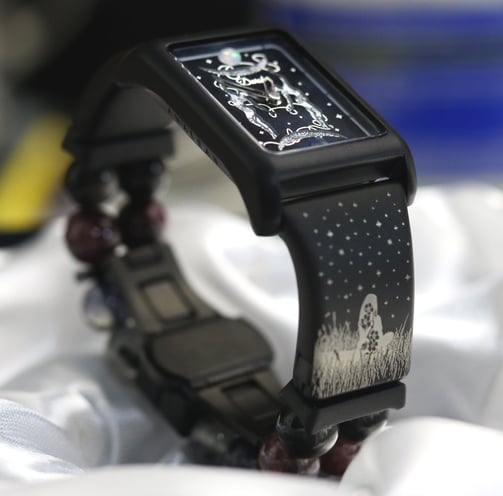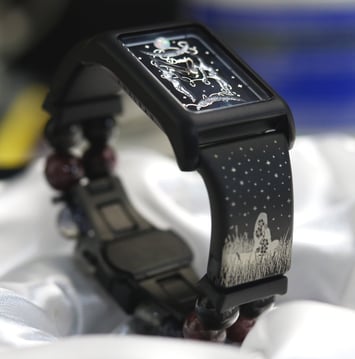 Inspired by the first signature design we ever designed: The Amalgam. The design that kickstarted our signature design as a service. The beginning of a quiet revolution within the watch industry.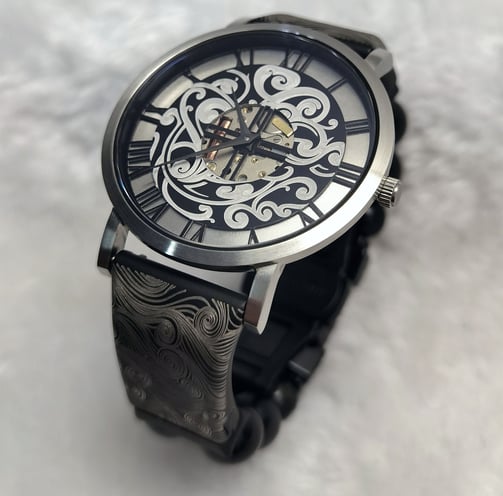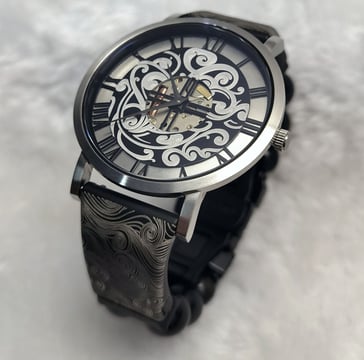 Designed for Rachel as her birthday gift. This design aimed at creating a three-layered Tiger theme combining the Turquoise, Black and Green color. As the name suggest, the Blue Tiger is the highlight of the design, representing freedom and ferocity.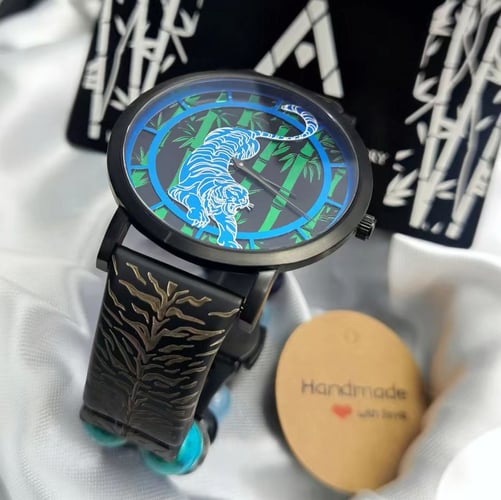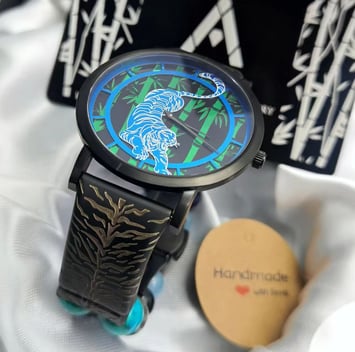 Inspired by the award-winning game, Ghost of Tsushima, this watch is a homage to one of the best action-adventure experience in recent times.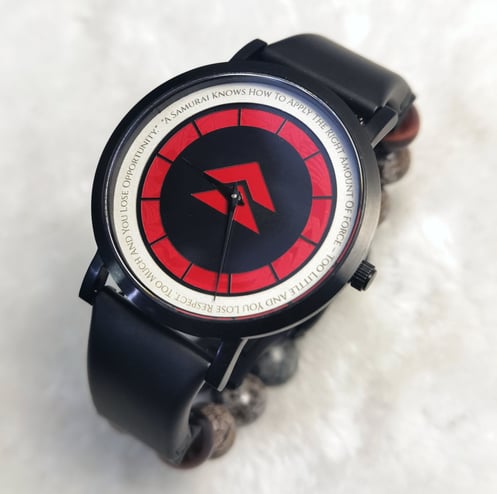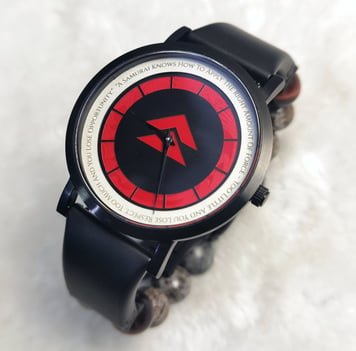 This signature design is hands-down one of our most luxurious creation so far coming close to our legendary 'Royal Kitty'. It tells a unique story, from the one who gifted and the one who received this masterpiece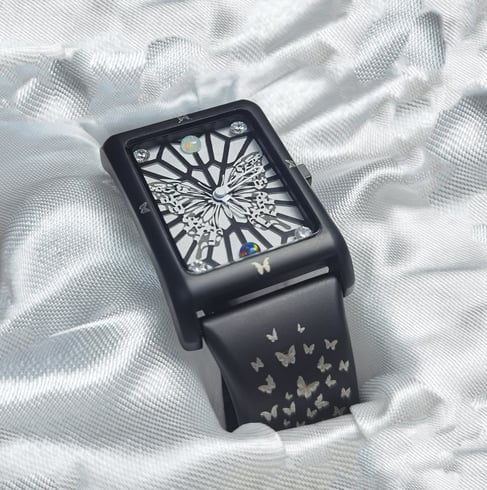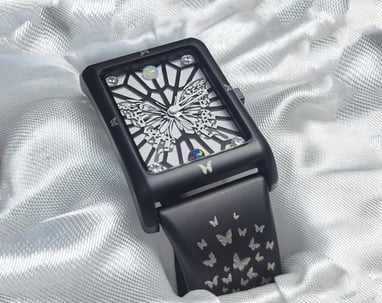 Imperio Properties
- Signature
@Arshad Ibrahim and @imperio_properties trusted us in designing & creating this beautiful masterpiece. Inspired by the color scheme of his company, the Gold and Navy Blue color dominates this design.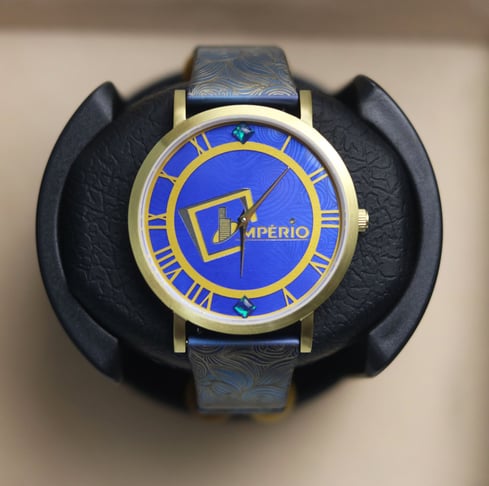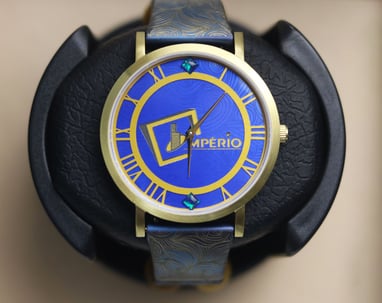 Designed for Mr Y. Assenjee, an old time customer, as a gift to himself. His family of 5 each own an AMALGAM but he was the only one who did not get his at the time. He knew that if he waited a bit longer, he'd be able to make a truly unforgettable watch. Thus, he contacted us a few months back and we knew he was ready and we were too.
The watch was delivered in a piano finish box, conveying the luxurious praise this watch deserves.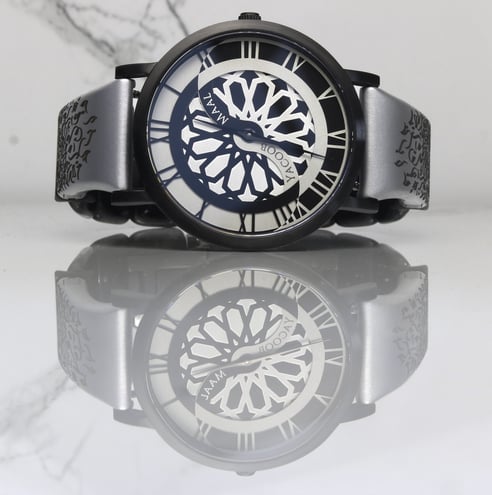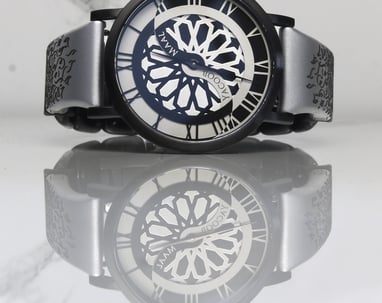 Inspired by the first signature design we ever designed: The Amalgam. Re-designed for Radhika to create a gorgeous masterpiece.